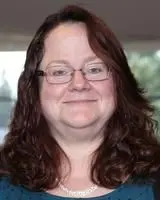 I am a Licensed Clinical Psychologist who specializes in LGBTQ Affirmative Therapy and who works with individual adults, including committed adults in many configurations.

I have over 20 years of clinical experience as an adult & family therapist, two years of training working specifically with the LGBTQ population, and three years experience teaching at the college level, one of those years as an Assistant Professor teaching graduate students in Clinical Psychology. I currently maintain a private practice in Berkeley & Castro Valley, California, and have been in private practice since 2013.
My style of therapy is interactive and solution-focused. While my work is informed by narrative therapy, I use many other techniques where appropriate. However, my goal is to always work collaboratively with clients and to remain culturally sensitive while providing support and practical feedback to help clients effectively address personal life challenges.

As an LGBTQ Affirmative Therapist I encourage clients to accept their sexual orientation or/and gender identity. I do not attempt to eliminate same-sex or transgender desires or behaviors. I believe that homosexuality, bisexuality, and transgenderism and transsexuality are not illnesses. I believe that embracing and affirming ones identity may be a key component to recovery from other problems one is facing.

I integrate complementary methodologies and techniques to offer a highly personalized approach tailored to each client. With compassion and understanding, I work with each individual to help them build on their strengths and attain the personal growth they are committed to accomplishing.

I work with adults dealing with a wide range of problems including family conflict, couple relationships issues, sexual issues, sexual identity issues, gender identity issues, depression, anxiety, trauma, loss and grief, addictions, stress management, and managing normal major life transitions.

In addition to my clinical experience, I have presented at National conferences and to general audiences speaking on the following topics: Clinical Practice Guidelines for Treatment of Adults with Depression; Questioning Identity: The experience of transition for lesbian partners of FTMs; FTM Transition and the Lesbian Relationship: his, hers, theirs as a couple, and their relationship with larger systems; Treatment Issues when Working with LGBTQ Clients; Treatment Issues for LGBTQQI Couples, Transgender Clients and Treatment Issues; Adolescent Transgender Clients & Developmental Issues; Lesbian, Gay, Bisexual Parenting and Clinical Issues, and Phenomenological Research.
Education

2006 Doctorate of Philosophy (PhD)/Clinical Psychology:
Alliant International University-California School of
Professional Psychology, San Francisco Campus.

1999 Masters of Science (MS) in Psychology:
Georgia College & State University, Milledgeville,
Georgia.

1992 Bachelor of Arts, Cum Laude:
State University of New York at Oswego, Oswego,
New York.


License, Specializations, & Certifications

Clinical Psychologist License # PSY 23467

Trained in EMDR


Additional Training


2012 Transforming Lives Through EMDR Levels II & III: Laurel Parnell, PhD

2009 Transforming Lives Through EMDR Levels I & II: Laurel Parnell, PhD

2006 Transforming Conflict and Building Love: Integrative Problem-Centered
Couples Therapy with Bill Pinsof, PhD

2005 The Treatment of African American Clients and Families: Nancy Boyd
Franklin and Anderson J Franklin

2004 Building Solutions with Complex and Difficult Families: with Insoo Kim
Berg


Professional Activities and Memberships
2010 -11 Acting Director of Clinical Training, Clinical Psychology PsyD
Program, Argosy University, San Francisco Bay Campus

2010 -11 Assistant Professor, Clinical Psychology PsyD
Program, Argosy University, San Francisco Bay Campus

2007 - Adjunct Faculty, Clinical Psychology PhD Program, Alliant
International University, San Francisco Campus. Teaching graduate level course in Human Development across the Lifespan within the context of the Family System

2005 - Associate Researcher, Rockway Institute: San Francisco, CA.
Research on the mental health and welfare of LGBT Individuals and their families



Professional Affiliations
American Psychological Association

Association of Family Therapists of Northern California

Psi Chi, National Honor Society in Psychology

The Rockway Institute

World Professional Association for Transgender Health (WPATH)


Professional Clinical Experience


1/13 - present Licensed Clinical Psychologist, A Different Path, originally


in Oakland now in Berkeley & Castro Valley


Offering psychotherapy services to individuals primarily in the San Francisco East Bay Area, utilizing collaborative psychotherapy with an integrative approach regarding clinical techniques.

9/08 - 09/09 Psychological Assistant, Kaiser Permanente, Union City,


Chemical Dependency Services (CDRC), Psychiatry Department. Provided therapy and treatment for clients in the Adult Intensive Outpatient Program. Provided family therapy and treatment for families in the Adolescent Intensive Outpatient Chemical Dependency Program.


9/07 - 09/08 Psychologist Postdoctoral Resident, Kaiser Permanente,


Union City, Chemical Dependency Services (CDRC), Psychiatry Department. Provided direct counseling and assessment services to adults in the Adult Intensive Outpatient CD Program and adolescents and their family members in the Adolescent Intensive Outpatient CD Program.


Cognitive Behavioral Group Treatment
Mindfulness Based Relaxation Groups
Dialectical Behavioral Therapy
Group Treatment

Depression
Social Skills
Anxiety Management
Relapse Prevention
Stress Management
Awareness of Trauma and Symptom Management
8/04 - 7/05 Psychologist Predoctoral Intern, Family Institute of Pinole, CA.


Direct counseling and assessment services to primarily low SES, multi-stressed individuals, families, and couples in West Contra Costa County, utilizing a trauma-based, multi-systemic model with an integrative emphasis.


8/02 - 7/03 Psychologist Trainee, Xanthos, Inc: currently Alameda Family


Support Services, Alameda, CA. Direct counseling and assessment services to primarily multicultural, low-income, multi-stressed families in Alameda, CA, utilizing Family Systems, Narrative, and Reflecting Team Interventions.

Groups:
Teen Outpatient Drug Free Support Group

7/01 - 7/02 Outreach Coordinator and Psychologist Extern,


Alternative Family Institute, San Francisco and Oakland, CA. Coordinated outreach for AFI as a whole and performed outreach through community events and directly to community organizations. Direct counseling services to LGBT individuals, couples and families.

Groups :
Transgender Family Support Group
Lesbian Moms and Gay Dads Considering Parenthood Group


7/00 - 6/01 Psychologist Trainee, Alternative Family Institute
San Francisco and Oakland, CA. Direct counseling services to LGBT individuals, couples, and families

Groups:
Transgender Family Support Group
Lesbian Moms and Gay Dads Considering Parenthood Group